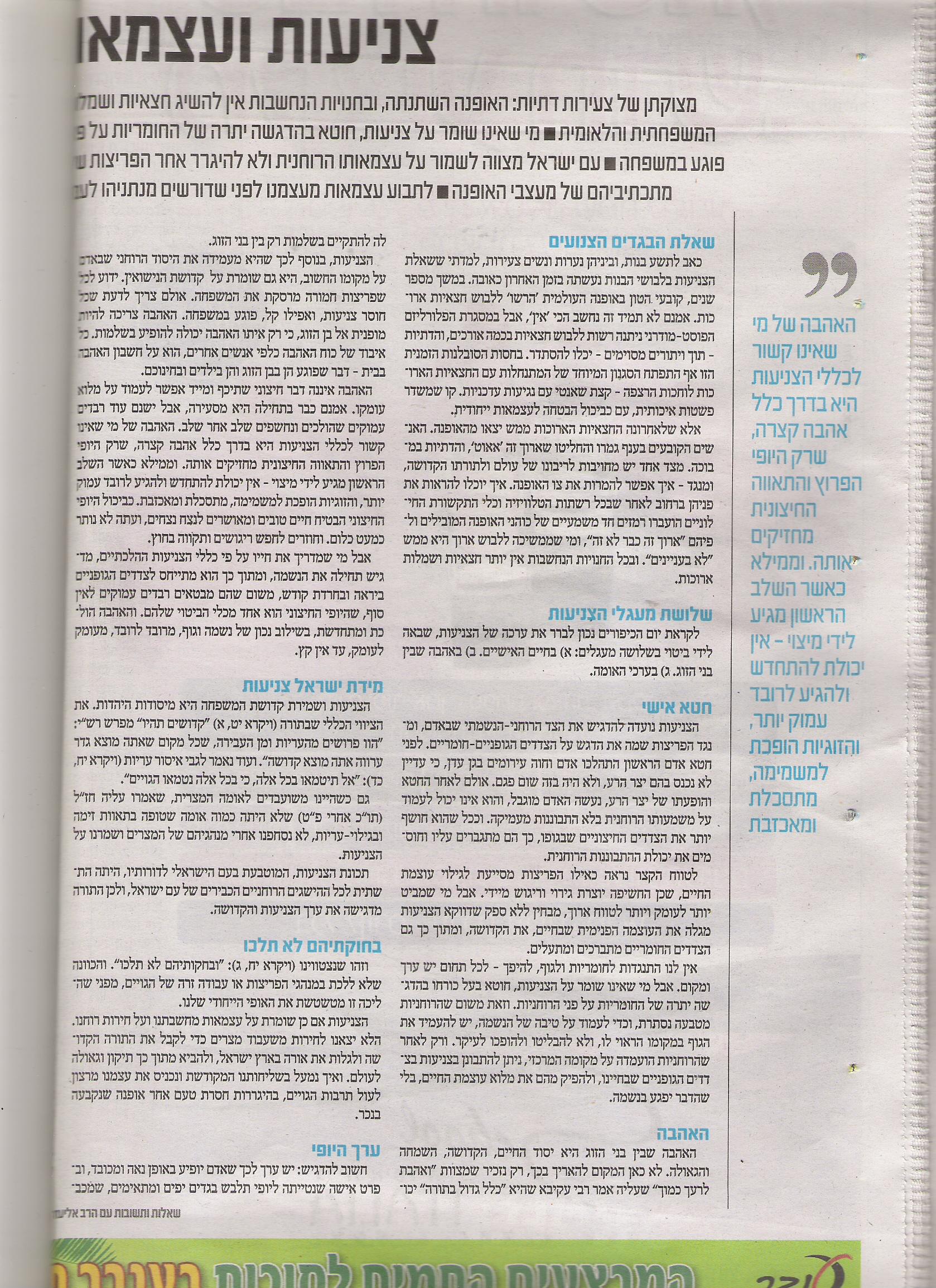 I removed what I quoted earlier, and have added the original article (thanks to Faith/Emuna for sending it to me). Bloggers have to sleep sometime, but in short, the article is mostly about tzniut and how people are not aware of how they let fashion dictate their styles. If long skirts are out, many religious women will find a way not to wear them.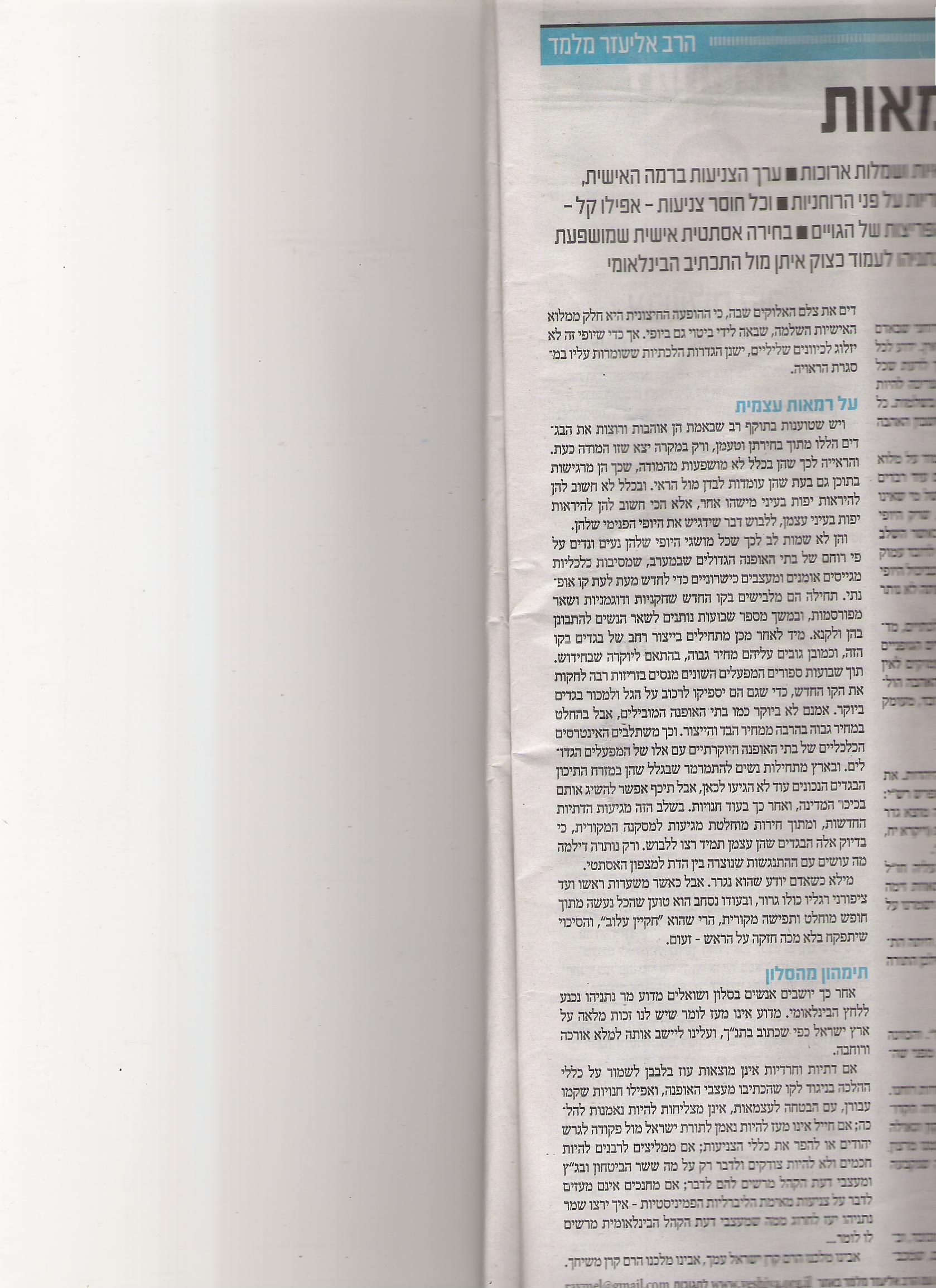 It seems that R. Melamed does not go so far as to blame the girls for Israel's political problems. That part seemed to be tacked on at the end.  I'll quote commenter Sarah:
It seemed to me like he's saying, "If you don't stick by what you claim to be your principles, how can you ask someone else to stick by what they claim are are their principles?" Maybe it's still not a great argument, but I don't think he's saying that lack of tzniut is the causal factor or that the political situation is a direct result–just that something comparable is going on.