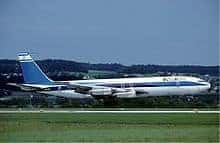 I received this question from TYm:
My family is planning to make aliyah next year in the late fall. We have two children 4 an 1 with a baby on the way. We are moving to Rehovot where I will be doing a post-doc in the sciences. We're still not certain what my husband will have lined up. Any general suggestions for transitioning kids in the middle of the school year and for mom's that will be working full time immediately?
With kids who will be 2 and 5, the middle of the year shouldn't be such a problem. You will have most of the year to get the older one ready for first grade, if that is your plan. If possible, reserve their spots in gan before you get here.
If your husband can be available for the first few weeks it will help a lot. Be-shaah tova.
Readers, any other suggestions?
You may also enjoy:
The Best Last-Minute Pre-Aliyah Tips
Aliyah-Related Posts on A Mother in Israel