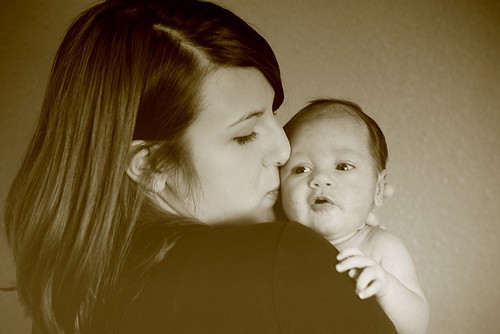 When Israeli couples divorce, the mother receives custody of children under age 6 by default. The father can petition the court to get custody, but it's unusual for him to get it. After a campaign by fathers' groups, the Schnitt Commission was formed to investigate the issue. They are recommending that the default arrangment for young children be changed to joint custody.
The main reasons the commission wishes to assign joint custody are as follows:
The current rule is sexist—there's no reason to assume that mothers do better than fathers.
Studies show that children do best when both parents are involved in their lives. Children need emotional stability. They manage fine when they have two homes, as long as they are emotionally secure. And having access to both parents helps ensure this.
But the women's welfare organizations wish to maintain the status quo. They argue that:
In Canada and Australia, where joint custody is currently the norm, the situation has led to disastrous results.
The mother is almost always the one with the closer relationship to the children.
Fathers tend to have more money and stamina to wage a court battle for primary custody. Women tend to give up fighting sooner, to protect their children from the hostility.
In Israel, the need for a man to give a get (religious divorce) of his own free will gives him one more weapon to pressure his ex-wife to give up a demand for full custody.
One woman interviewed in the magazine of newspaper Makor Rishon described how her emotionally detached husband constantly criticized their children harshly during the marriage. Once the couple  separated he became "father of the year," complaining bitterly to anyone who would listen about how he never gets to see his children. He is now delaying, hoping the Schnit recommendations will be accepted. Others describe a joint custody arrangement where the mother ends up "babysitting" for her own children in the evenings when her ex-husband works, despite getting less money as part of the settlement. The women's groups fear that a change in default custody arrangements will enable controlling fathers to convince the court to agree to  joint custody, when it is not in the children's interest, as a way of punishing their wives.
You may also enjoy:
Another Cult Exposed? Megeirot
Fearful Parents Promoting Young Marriage
Diabetes, Genetics and Shidduchim