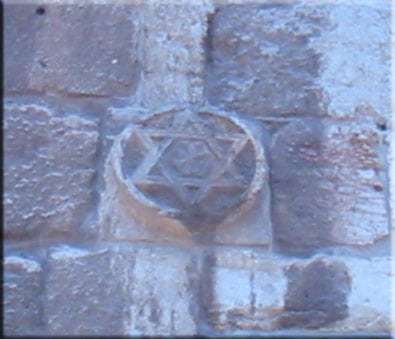 Today is the 10th of the Hebrew month of Tevet. According to II Kings and Ezekiel, the Babylonian king Nebuchadnezzar laid siege to Jerusalem on this date.  It marks the first stage in the destruction of Jerusalem and the First Temple in 586 BCE.
10 Tevet is observed as a fast from sunrise to sunset. It's the only fast day, except for the Fast of the First-Born, that can occur on a Friday.
In Israel, today is also known as "Yom Hakadish Haklali," the collective day of Kaddish. Jews commemorate the death of their loved ones each year on the anniversary of their death. Since so many lost family in the Holocaust, the Israeli rabbinate assigned the 10th of Tevet to say Kaddish for anyone whose date of death is not known.
Thanks to the opening of Holocaust archives, survivors can find out more information about the death of their loved ones. If you'd like to find out more details about your family members murdered by the Nazis, you can send a request in English or German to:
International Tracing Service

Grosse  Allee 5-9

34454 Bad Arolsen

Deutschland
You must include the first and last name, last known place of residence, birth date or age if known, and your familial connection to the person. The man who sent out the notice received detailed answers within 3-4 months including the dates and names of each camp his relatives stayed in, and the location and date of their murders.
Have a meaningful fast and a wonderful Shabbat.
Related posts:
The Story of the Treblinka Extermination Camp
Holocaust Remembrance Day: My Father's Family's Story