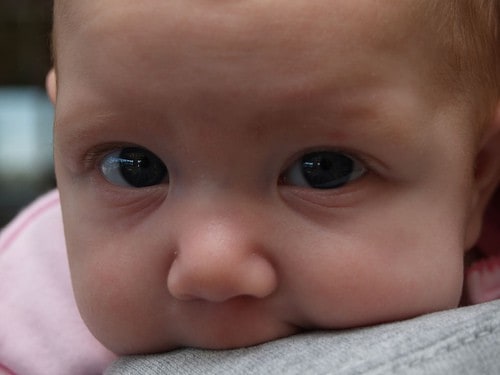 Ima2Seven has a post up about deciding whether or not to have more children. I know a few women who have as many as they can, letting their fertility fade naturally as they get older.
Here's what Ima has to say about being a mother of seven:
I tell them that it is crazy, and fun, and joyous and hard and full of love. That when I became a mom I wasn't a patient person who could live with clutter or a lack of control. I had no choice but to become that kind of person along the way.
I can identify with that statement. Although a degree of clutter was a part of my life before babies.
She also sees a big difference, in the long term, between being a parent of two, versus a parent of three. Between three and four, she doesn't see much difference. I think she is right about the difference between two and three, but I could argue that adding a fourth is also a big jump. So much depends on the spacing, the personalities of the children, your husband, and other things that are going on in your life. And with a fourth, you are more likely to want a bigger car and/or house.
I've already written about adjusting to a large family from a different perspective.
Related:
Dr. Chana Katan: Large Families, Yes. Demanding Careers for Mothers, No.
Are Mature Religious Women Leaving the Fold?