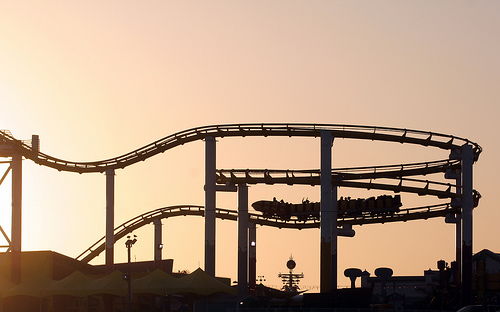 A reader writes:
I had 3 sons when my oldest daughter was born. When the boys became teens everyone told me, "Just wait till your daughter reaches that age." I was worried about mother/daughter issues,  clothing, boundary issues, surliness, rebellion. Now she is 12 and what I've gotten instead is sudden, unexplained, intense sadness,  usually in the evening hours.  It's not every day, and I haven't found a pattern. I've done blood tests and thank G-d all is fine.  In general she is a happy, friendly, busy, responsible, independent  kid.
Recently there have been social issues, which I assume is normal at this age, but nothing extreme. A lot of her friends have become interested in clothes, music, and other things that she's not interested in. There seem to be cliques forming, and she has to refind her place.  I've been encouraging her to invite friends she has more in common with to sleep over, and that's been helpful.

I am looking for advice in dealing with girls this age. Have others had similiar experiences, with sudden sadness and/or social issues and how have you have handled it? I'm not looking to solve her social issues for her, but to encourage her to find her own social circle.
Don't you hate when more experienced parents tell you to "just wait until you get to the next stage"? Somehow, that never makes me feel better. Every child and age has its own challenges. If you have one child, you spend all of your energy worrying about the one. If you have ten, you divide up the worry among the ten but end up worrying an equal amount. And when a child is unhappy, it affects everyone in the family and usually the mother most of all.
I'll share a story from when one of my children was about the same age as yours—it may or may not be helpful.  At the time the child spent hours lying on the sofa and complaining dramatically about how miserable he was. I was sure he needed psychological or even psychiatric help. When I described the situation in detail to a professional, she said he was doing it to get attention. Long-time readers know that I don't usually like the idea of ignoring a child. If a child needs attention, I try to give it in a positive way. But the next time he came to me with all of his anxiety I  said a few sympathetic words and went back to what I was doing. After I did this a few times the long discussions ended and he became an even-tempered child again. Okay, that's probably not true as he was still a teenager. But things did improve considerably.
I think that a teen's emotions can be like a roller-coaster. If we're not careful, we end up going along for the ride.
Insights or suggestions for this mother are welcome in the comments.
(Photo credit: *clarity*)