I know just what you've been waiting for: a new retrospective by your local fashion expert.
In town yesterday to pick up school books, and I also examined some sweaters on sale racks. Each time I glanced up, the salespeople were staring at me with looks of desperation on their faces. It's been like that every winter, because it has been so warm. The stores order winter clothes, but people don't buy. This year is slightly colder than last but not enough to make people run to the stores. My kids barely use their winter coats.
On my way home I snapped a few displays. Some cater mainly to the religious market, and others, well, don't.
Here are two fashions I won't be wearing this winter: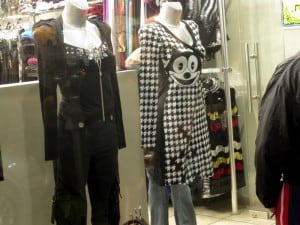 This store caters to the young, nationalist crowd.


It's a rare season when we see attractive, bright colors. A couple of years ago kelly green and neon orange were in.


This store caters to a more conservative crowd:

Black, grey and beige are always in:


This store offers slightly more color, with the usual odd combinations of fabric and patterns: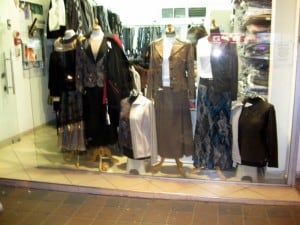 We have an upscale children's store for the religious crowd: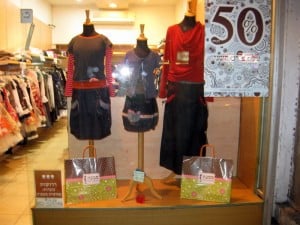 A bridal salon:


This discount store offers a variety of styles in neutral colors:


Finally, Robin spotted this funky jacket while in town with me this morning:

For more on local fashions, see:
A Clean City with Lots of Shoe Stores
Official Haredi Guide to Modest Necklines